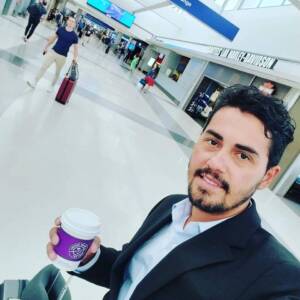 CEO of ALYSSIUN | Virtual Reality Metaverse | VR, AR & AI Company
As the founder and CEO of ALYSSIUN, I am passionate about creating immersive and realistic metaverse experiences that connect people globally. ALYSSIUN is a virtual universe that allows users to create, share, and explore using Unity, Unreal, Blender, or any 3D software. Our vision is to connect people around the world with virtual Metaverse experiences. Our mission is to make the virtual world accessible to everyone by providing the necessary technology to enter it, from low-end to high-end computers.
I have built a team of talented and diverse professionals who share my vision and mission. Together, we have developed and launched the most advanced technology platform to enable anyone to enter the metaverse and enjoy a real virtual environment. We have also partnered with various organizations and influencers to create engaging and interactive content and events for our users.
In my free time, I love exploring new technologies and experimenting with new ways to use them. I love traveling and meeting new people from all over the world, learning from their perspectives and experiences. When I'm not working or traveling, I enjoy a variety of sports like basketball, tennis, football (soccer), baseball, and a range of others. Additionally, you can usually find me reading, or practicing meditation and mindfulness to keep my mind sharp and focused.